Supporting World Autism Awareness Day
2 Apr 2020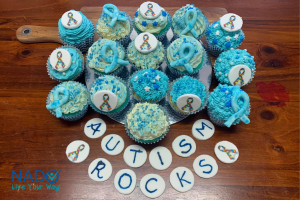 Today marks the thirteenth annual World Autism Awareness Day, a day which puts the spotlight on all of the hurdles that people living with autism face every day throughout their lives.
This awareness campaign is joined by the international community, where hundreds of landmarks, buildings, homes and communities around the world come together in recognition of people with autism and those who love and support them.
To date, 1 in 160 children has an Autism Spectrum Disorder (ASD), a key fact provided by the World Health Organisation. All people on the autism spectrum are affected to some degree in two main areas which are social communication and/or repetitive patterns of behaviour.
ASD's generally begin in childhood and can extend into both adolescence and adulthood. Whilst some people with ASD can live independently, others have a more severe disability and require life-long care and support. No two people on the autism spectrum are alike and all have their unique strengths and interests.
In support of this important awareness campaign, today NADO participants and their support workers got creative in the kitchen and baked up an amazing storm of blue cupcakes – blue being the dedicated colour to raising awareness of autism.
At NADO we are proud to celebrate and support the unique talents of those with autism and a world where they can live their life their way. Our aim is to help increase the understanding and acceptance of people living with autism and to inspire a kinder and more inclusive world.
It is important to remember that there is no known cure for ASD, early identification and intervention is an important factor. Our Allied Health and Therapy team at NADO can provide the assessment and diagnosis of Autism in addition to support services including Occupational Therapy.  The NDIS (National Disability Insurance Scheme) may offer financial support for services dependent on individual assessment.
For further information relating to Autism Assessments or Occupational Therapy in Penrith or Western Sydney, you can call us on 1300 738 229 or contact us today.