NDIS Information
The National Disability Insurance Scheme (NDIS)
The National Disability Insurance Scheme (NDIS) provides support to people with disability, their families and carers
The National Disability Insurance Agency (NDIA) is an independent statutory agency.
Their role is to implement the National Disability Insurance Scheme (NDIS), which will support a better life for hundreds of thousands of Australians with a significant and permanent disability and their families and carers.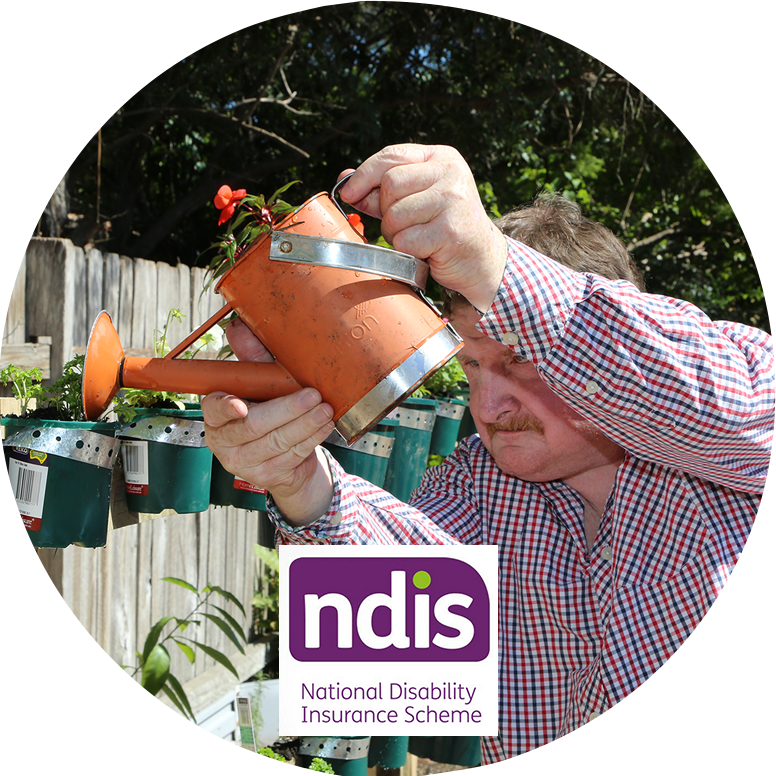 How can the NDIS support me?
The National Disability Insurance Scheme (NDIS) provides support to people with a disability via support packages that are tailored to individual needs. The aim of the NDIS is to support people with a permanent and significant disability that affects their ability to take part in everyday activities.
The NDIS gives people with disability more choice and control over how, when and where their supports are provided, and gives certainty in receiving the support they need over their lifetime.
Through reasonable and necessary supports, the NDIS is helping people live a life with the simple joys and opportunities many Australians take for granted.
This might mean getting involved in the community, enrolling in education, spending more time with family, entering the workforce for the first time or returning to work, receiving the right equipment or choosing the providers that best meet their needs.
How do I apply for the NDIS?
To find out if you are eligible for the NDIS, view this quick checklist. If you meet the criteria you will need to contact the National Disability Insurance Agency (NDIA) who are responsible for implementing the NDIS and determining your eligibility. You can call them on 1800 800 110 and ask to make an Access Request or request a form.
If you need help filling out the form or making a call to the NDIA, you can contact either your  local NDIA office or contact one of our experienced Customer Engagement Co-ordinators who will help walk you through this process.
What happens once I have an approved plan?
NADO is an experienced and registered NDIS Provider across the Nepean and Blue Mountain region who can help you bring your plan to life.
To discuss your plan, contact NADO and speak with one of our Co-ordinators about what supports and services are available to meet your goals. Together we will develop a plan of supports for your consideration.
When you start your service with NADO, a Customer Engagement Co-ordinator will be appointed to you as your point of contact to implement your plan. They will help you with your specific needs every step of the way, both with services that NADO can provide you as well as connections to other services and supports in the community. They are an experienced team who will help you build the network of services and supports that meets your needs.
When you meet to discuss your services, NADO will provide you with a Service Agreement that clearly explains our costs. If you agree to that plan, you will then need to provide NADO with your NDIS details and we will claim the cost of your service from your NDIS plan.
There are some charges and fees that you will need to pay from your personal funds – eg transport, ticket costs and entry fees. You will always know your fees in advance.
Learn more about our Plan Management services.
Do you need assistance with your plan?
If you have any questions, are unsure of what steps to take or require further assistance with your NDIS plan, you can call one of our friendly team members for a discussion on 1300 738 229 or contact us via our online form.
Find out more
If you would like more information about any of our services, please contact us today.