Team You
A professional one to one support service that is matched to your individual goals
The 'Team You' program is a 1 to 1 support service that matches our most suitable staff member to your individual goals, personality, skill requirements and support networks.
We will work in close partnership with you to ensure that you receive the relevant information regarding the flexibility and funding options within your NDIS plan and to connect you to a range of service providers based on your individual goals and aspirations.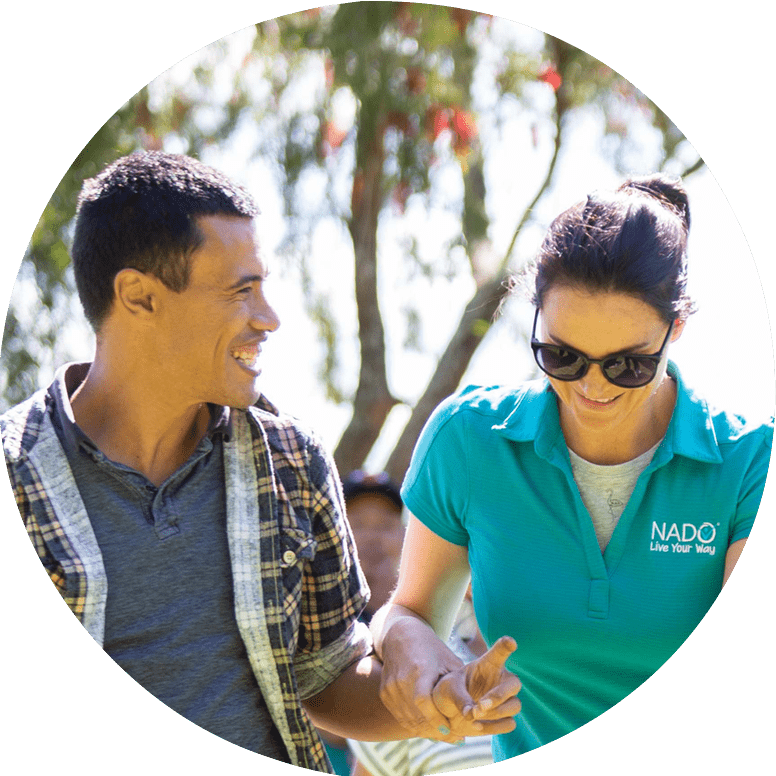 "Team You" is aimed to deliver supports and services that will help you to pursue and achieve your goals. It provides the help you need from an experienced coordinator to help you select and roster your team of staff. The 'Team You' Coordinator will be your point of contact. They will manage and train your staff team and provide ongoing support to ensure that you are happy and comfortable with the support staff and services provided, with the option to change at any time.
Our 'Team You' Coordinator will develop a Service Agreement with you and ensure we have all of the relevant information our staff need to provide you or the NDIS participant you support with the information needed to provide a safe and effective service. There is no additional cost for coordinating your staff.
Team You can support and assist you to achieve your goals by:
helping you with your shopping and appointments
supporting you with your personal care routines
helping you to plan and schedule your appointments and activities
supporting you to be independent in your home
being your health and fitness buddy
supporting you to attend activities or venues of your choice
helping you to find replacement staff at short notice
supporting you to attend work placements or to attend TAFE
We do this by building a long-term trusting relationship with you and your family or support network.
Find out more
If you would like more information about any of our services, please contact us today.