Support Coordination
NDIS funded support that is designed to support participants
Support Co-ordination enables you to be more informed about how your NDIS funds can be utilised across both mainstream and NDIS registered supports.
Our experienced and professional Support Co-ordination Team is located in Penrith and services regions across Western Sydney and the Blue Mountains.
We will work in close partnership with you to ensure that you receive the relevant information regarding the flexibility and funding options within your NDIS plan and to connect you to a range of service providers based on your individual goals and aspirations.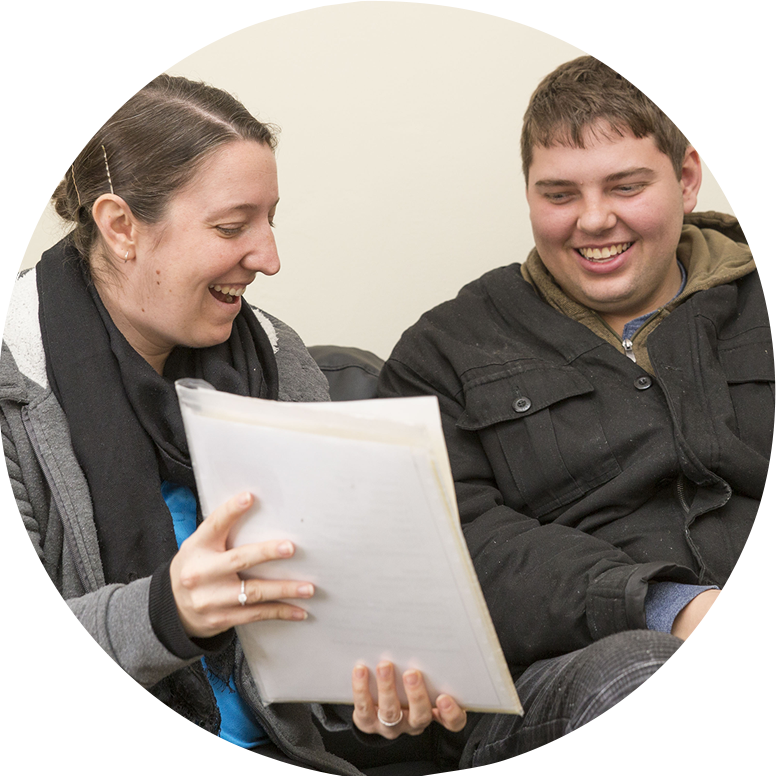 What is Support Co-ordination
Support Coordination is the service of developing, identifying, coordinating and accessing supports and services on behalf of individuals, or assisting individuals and their families to access supports and services on their own.
Under the National Disability Insurance Scheme (NDIS), a person must:
have their NDIS plan confirmed before they can finalise/book the services they require; and
have 'Support Coordination' included as part of their NDIS Plan.
Whether you have goals to study, socialise, live more independently, improve your health and well-being or join the work force, NADO will help you to understand your NDIS plan and assist you in locating, negotiating, sourcing quotes and setting up your individual Service Agreements. These connections could include early learning services, education, health providers, government departments, accommodation services or employment agencies. Our aim is to provide support to people with disability and develop their skills and confidence via their chosen networks.
We also assist in monitoring your NDIS plan to ensure that the allocated funds are being utilised effectively and provide follow ups with your chosen service providers. Additionally NADO will provide the NDIA with progress reports and help to prepare your plan at annual review meetings.
At NADO we understand that every person is different with their own unique goals and are passionate about providing the best service possible.
If your circumstances are a bit more complex, NADO can also provide specialised support to help you move to a more stable lifestyle. These services are available to you if you have Co-ordination of Support funded in your NDIS plan.
Our Support Coordination team can help you with:
Supported decision making
Learn how to self-manage your plan
Find somewhere to live
Find suitable therapists
Goal planning
Transition through life stages for children and young people, for example changing or leaving school
Support Co-ordination FAQ's
Find out more
If you would like more information about any of our services, please contact us today.