About Us
NADO Disability Services
NADO Disability Services is a registered NDIS Provider and a community-based charity that supports people with disabilities, their families and carers across Western Sydney.
Founded in 1980 by local families, NADO creates an environment where people living with a disability can flourish and grow.
It is a local organisation rich in knowledge and networks that have been forged over many years of service and collaboration with the community.
NADO is registered as a Community Housing Provider.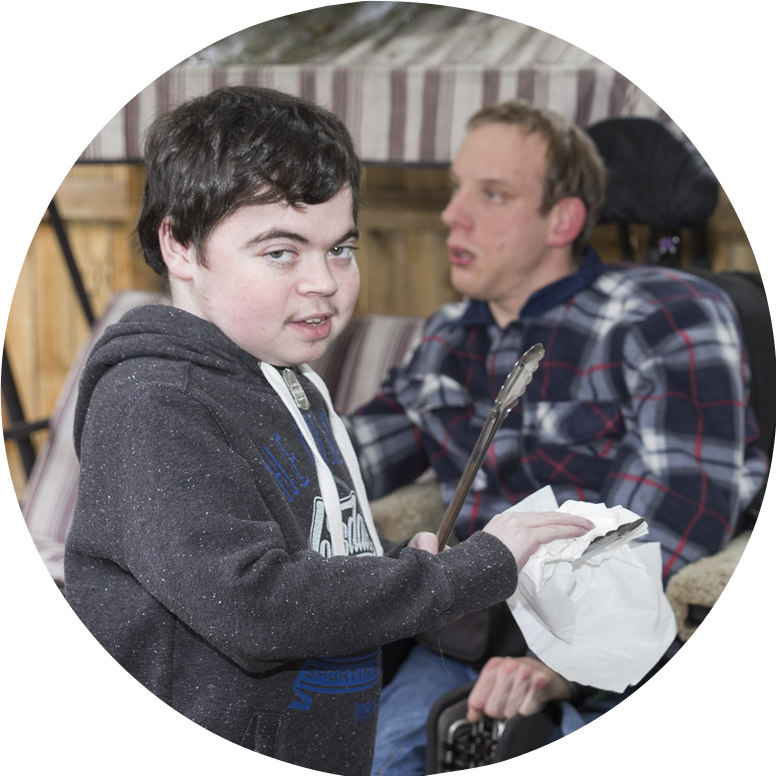 NADO is committed to providing services and supports that respond to the needs and personal goals of people with disability, their families and carers within the context of their home, work and community life.
Changing Lives through Connected Communities.
We are dedicated to ensuring that each individual with a disability is at the centre of the decisions relating to their own life, dreams and aspirations.  Our programs recognise the importance of family, friends and the community – the people who make a meaningful difference in life.
Our key values act as cornerstones for our mission:
Respect: We respect our customers, colleagues, communities and regulatory obligations. We aim to create trusted and enduring relationships with all stakeholders to achieve mutual and positive outcomes. We are committed to upholding the rights and freedoms of people living with disability.

Teamwork: We believe that working together as a team enriches our relationships with colleagues, customers, participants and their families, providing unique opportunities for learning and development as we continue to strive for service excellence.

Inclusion: We are committed to being a welcoming, inclusive, accessible and diverse organisation. We promote equality across all facets of our organisation and value the wisdom and contributions of people with diverse life experiences.
Governance Board and Executive Team
Find out more
If you would like more information about any of our services, please contact us today.