About Us
Nepean Area Disabilities Organisation Limited (NADO)
NADO is a registered NDIS Provider and a community-based charity that supports people with disabilities, their families and carers in Western Sydney, including the Hawkesbury, Blue Mountains, Penrith suburbs and surrounding areas.
Founded in 1980 by local families, NADO creates an environment where people living with a disability can flourish and grow.
It is a local organisation rich in knowledge and networks that have been forged over many years of service and collaboration with the community.
NADO is registered as a Community Housing Provider.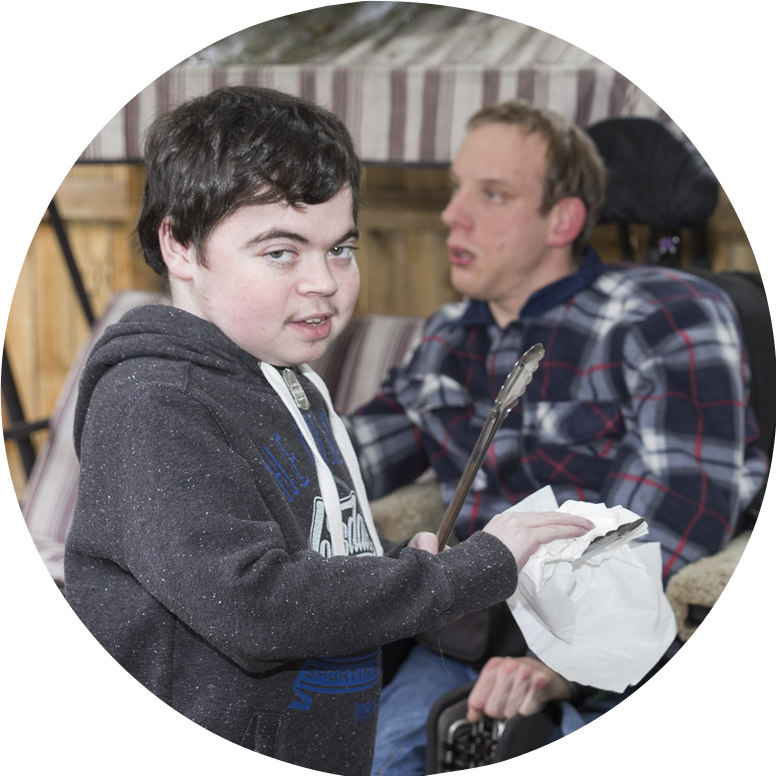 NADO is committed to providing services and supports that respond to the needs and personal goals of people with disability, their families and carers within the context of their home, work and community life.
NADO seeks to be a model organisation, helping to create a society where people with a disability are respected, valued and empowered to live a life of fulfillment, choice and purpose.
At NADO we are dedicated to ensuring that each individual with a disability is at the centre of the decisions relating to their own life, dreams and aspirations.  Our programs recognise the importance of family, friends and the community – the people who make a meaningful difference in life.
Our key values act as cornerstones for our mission:
We Connect -real outcomes can only be brought about by building a community around our people.  fully inclusive, caring and supporting – these communities provide the framework that creates the desire for purpose and meaning.
We Lead – we drive initiatives that encourage engagement. We create opportunities and give direction to ensure our people are progressing.
We Learn – developing individual, specific abilities creates knowledge, experience and confidence.  With this, the world becomes a more manageable and inviting place.
We Inspire – we encourage all our people to share our vision and see our success.  This creates a desire to make proactive changes to their own lives.
We Respond – we always monitor outcomes and respond accordingly, providing on-going direction ad support  is simply essential.
Governance Board and Executive Team
Find out more
If you would like more information about any of our services, please contact us today.