Plan Management
Choose how you would like your NDIS Plan to be implemented
When you have an approved NDIS plan, you have three options about how you would like your plan to be implemented.
You can choose to have it NDIA Agency Managed, Self-Managed or you can employ a Plan Manager. You can also choose a combination of the three. NADO offers professional and quality Plan Management to NDIS Participants.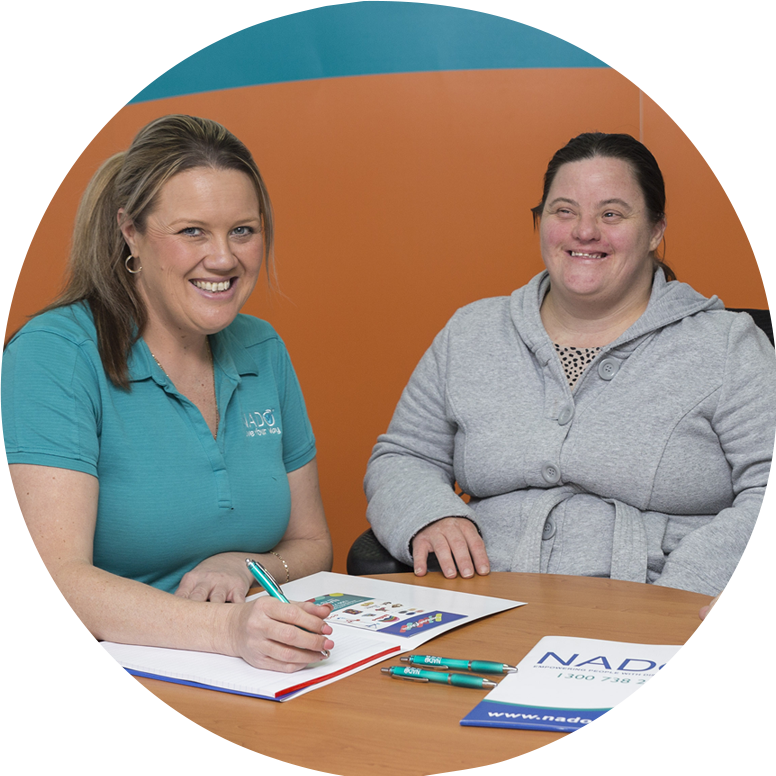 If you choose to have your plan NDIA Agency Managed, you will only be able to select services and supports from NDIS Registered Providers. When your plan is Agency Managed:
You are able to choose from a range of NDIS registered providers.
Your providers claim payment electronically from your funding.
You cannot use unregistered providers.
You can look on the myplace portal to see what claims providers are making against your NDIS funding and keep track of your budget.
The NDIA will manage your book-keeping and records of your spending.
Self-management is when you manage your NDIS funding. It gives you the flexibility and choice to decide what supports you buy to meet your plan goals. It lets you think creatively about how you can use your funds to best meet your needs. You can purchase services that will help you meet your goals from the wider business community, whether they are a registered NDIS service provider or not. You'll have to organise payment of your service providers and manually claim the money back from the NDIS.
This provides you with all of the benefits of Self-Management, but with added benefits including making contact with your chosen service providers to organise invoices to be sent, acting on your behalf to pay for relevant services and also to look after and maintain your paperwork.
If some (or all) of the services you require to meet your goals are from unregistered providers, then Plan Management may be a suitable option for you.
NADO provides Plan Management across Western Sydney, including Penrith, Blacktown and the Blue Mountains. When engaging with NADO you will have a dedicated and professional Plan Manager who will assist you with all aspects of the NDIS. As part of our Plan Management service, you will also receive access to Careview – our Plan Management Portal. This is a mobile app where you can view your NDIS funds in real time, approve / reject invoices and view all the data associated with your NDIS plan. It also offers a 'view only' option, which can be suitable for family members, support coordinators, informal supports or external providers.
If your circumstances are a bit more complex, NADO can also provide specialised support to help you move to a more stable lifestyle.
We can help you with:
• Supported decision making
• Learn how to self-manage your plan
• Find somewhere to live
• Find suitable therapists
• Goal planning
• Transition through life stages for children and young people, for example changing or leaving school
These services are available to you if you have:
• Co-ordination of Support funded in your NDIS plan
• Plan Management or Financial Intermediary Activities
• Your own funding arrangements
NDIS Plan Management FAQ's
 Interested in Plan Management options? Contact NADO today.
Find out more
If you would like more information about any of our services, please contact us today.