Careview – Our Plan Management Portal
Get direct access to your NDIS budget in real time on any device.
When you are Plan Managed with NADO, you will be able to access our Careview App, a Plan Management portal that has been designed to provide people with disability and their families a faster and easier way to view their NDIS funding in real time.
There are two options available: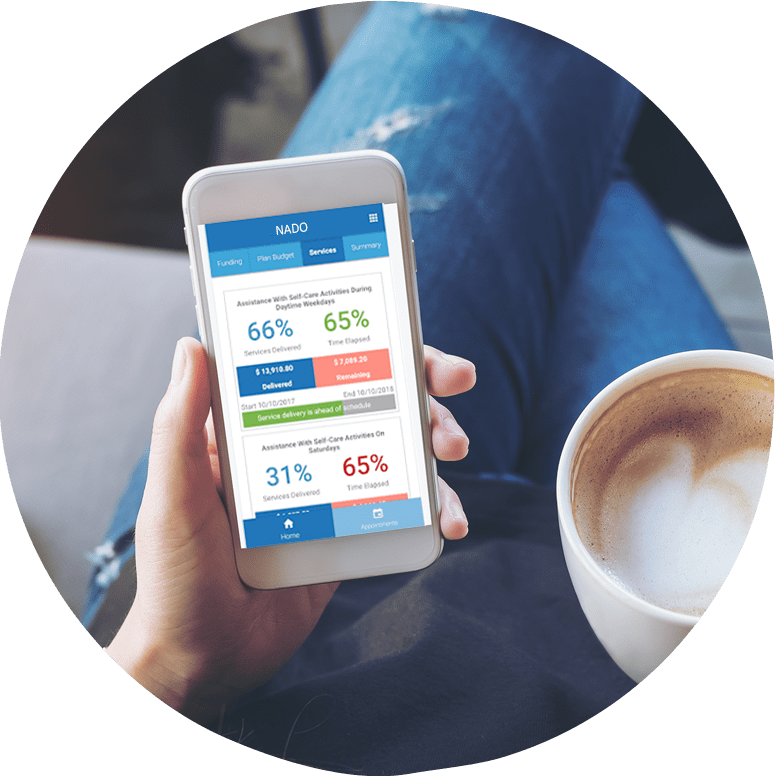 Careview Advantage is an app that you can download onto your mobile phone or tablet. This App allows you to see your NDIS funding, approve/reject invoices and view all the data associated with your NDIS plan. Features of the App include:
Funding summary – The Funding tab displays a total summary of the funding that is currently being managed on your behalf by NADO. The information is broken down by Total amount, Total remaining and Total claimed.
Plan Budgets – The Plan Budget tab displays each NDIS category that NADO is managing on your behalf. This information is broken down by Total amount, Total remaining and Total claimed.
Services – The Services tab is designed to show the NDIS Support Items that have been associated to your Service Contracts. This makes it easier to understand how delivery is tracking for each support item. In this tab you can see: the percentage of the service delivered, the time elapsed, the total $ amount delivered and the remaining $ amount.
Summary – The Summary tab provides a monthly breakdown of the services that have been delivered from your budget.
Careview Connect
The Careview Connect option provides accessibility to the people that you choose to have a 'view only' of the funding. People using Careview Connect cannot make changes to your NDIS plan.
This option may be suitable for family members, support coordinators, informal supports or providers.
Whether you're using Careview Advantage or Careview Connect, our skilled team at NADO will help guide you through the software platform so you can utilise it to its full potential .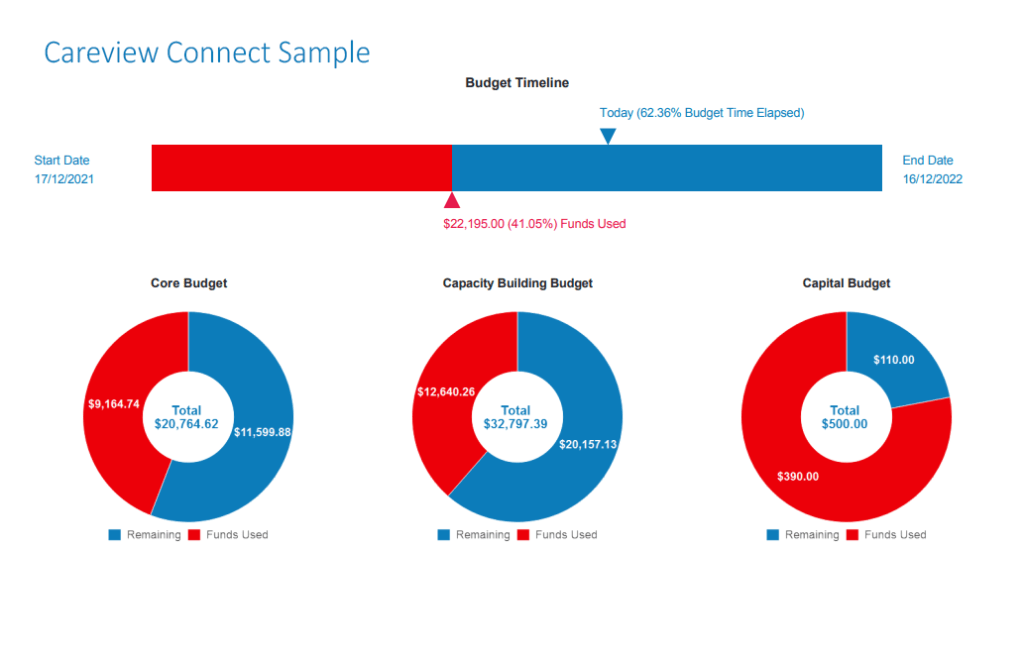 Are you looking for Plan Management options?
NADO is a registered NDIS Provider that can help you with all your Plan Management requirements. Located in Western Sydney and with over 40 years' experience within the disability sector, they can help manage your plan and achieve your NDIS goals.
When you're Plan Managed with NADO, they will provide:
quality customer service
set up your service agreement
choice over the providers you use (both registered and unregistered)
make payments to your service providers
process reimbursement claims
financial reporting
manage all of the paperwork – leaving you time to do the things you enjoy
access to the Careview Advantage budget tracking app where you will have 24/7 access to your NDIS funding directly from your smart device (phone or tablet). This app allows you to track your spending, view, approve or decline invoices and take control of your NDIS Plan
provide protection of participant's privacy and confidential information
 Would you like to know more? Contact NADO today.