How Does The NDIS Work?
20 Oct 2021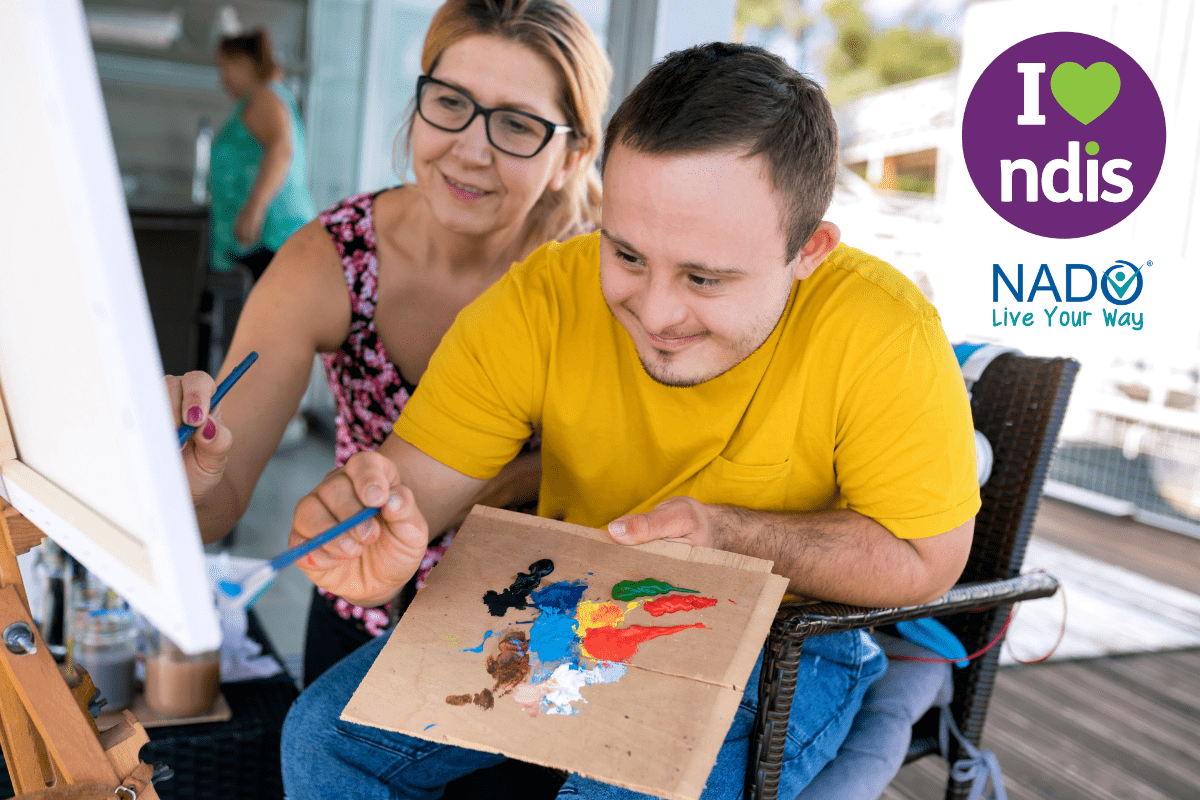 If you or a loved one are living with a permanent disability, you might be interested in applying for the NDIS. Supporting almost 150,000 people in New South Wales, and over 400,000 nationally, the NDIS is Australia's first national Scheme to support people with disability. Read on for everything you need to know about the NDIS, including how the NDIS works, what the NDIS pays for and what happens to the NDIS as you age.
What is the NDIS?
The National Disability Insurance Scheme (NDIS) is a nation-wide Scheme that provides funding to people with long term disabilities. A person may be eligible for the NDIS if they are born with a disability, or if they acquire one later in life, however the disability must be permanent and significant – i.e. the disability will usually be life-long and have a considerable impact on the person's ability to complete everyday activities.
The NDIS is not a grant or pension, but rather provides financial support to participants to help them reach their goals. Some goals to consider could be:
To gain more confidence in mobility or communication
To participate actively in social and recreation activities
To build skills to become more independent
To improve health and fitness
How does the NDIS work?
There are a number of requirements you must meet in order to be eligible for the NDIS. Support for children aged 0 – 7 is via the Early Childhood approach. For people aged between 7 and 65 requirements include:
Living in Australia and being an Australian Citizen, permanent Visa holder or Protected Special Category Visa holder
Have a permanent and significant disability
Require special equipment or personal assistance to achieve daily tasks, or require support now to reduce future needs
If you are not eligible for the NDIS, the National Disability Insurance Agency (NDIA), who manage the NDIS across Australia, will be able to provide you with other options to access the support you need. Should you be eligible, you'll need to contact NDIA to make an Access Request or complete an Access Request Form, providing evidence of your disability and the support you require.
Once you have been approved into the Scheme, a Local Area Coordinator or NDIA planner will meet with you to create an individual NDIS plan. The plan will outline your goals and how the NDIS funding will help you achieve those goals. Your plan will be tailor made to help support you in your personal objectives, however there are some limitations on what can be included in your plan.
What does the NDIS pay for?
NDIS funding is provided based on what the NDIA considers 'reasonable' and 'necessary' to pursue your goals. There are many things that NDIS funding can be used for, including:
Daily personal activities
In home support
Transport for shopping, social activities, and recreation
Therapeutic supports
Modifications to the home and vehicles
Mobility equipment
Support to gain or keep employment or education
There are three categories of NDIS funding. Depending on your goals and the support you require, you may be eligible for funding in one, two, or all three categories:
Core – funding that can be used to purchase everyday items such as continence aids, as well as receive support to complete daily activities, engage in social activities, and use necessary transport.
Capacity-Building – funding that is allocated against eight sub-categories that are more closely linked to individual goals, including support with education and employment.
Capital Support – funding for assistive technology such as a wheelchair, or home modifications such as handrails.
It's important for NDIS participants to carefully manage their funding to best cater to their needs, which is why there are three different ways to manage an NDIS plan: self-management, management via a Plan Manager or NDIA managed funding.
What happens to the NDIS as you age?
The NDIA understands that your goals and the level of support you need are likely to change over time. That's why your Local Area Coordinator or NDIA planner will set up a plan review every 12 months. This is an opportunity for you to reflect on the past 12 months and make any adjustments to your goals or support needed for the next year. In some cases, gaining assistive technology or home modifications may mean you now require less support, or you may find as you get older you need extra assistance with daily living tasks.
While the NDIS is only open to new participants between 7-65 years of age, if you have been receiving NDIS funding prior to turning 65, you can continue on the Scheme with no changes.
Understanding the NDIS can be tricky, but we're here to help. Our specialist coordinators can help you with everything from applying for the NDIS, to managing your NDIS plan, with a range of services provided by us, as well as connections to other services and supports in the community.
Contact us today to discuss how we can support you and your NDIS goals.