NADO Sensory Store – Giving Back to the Community
18 Feb 2021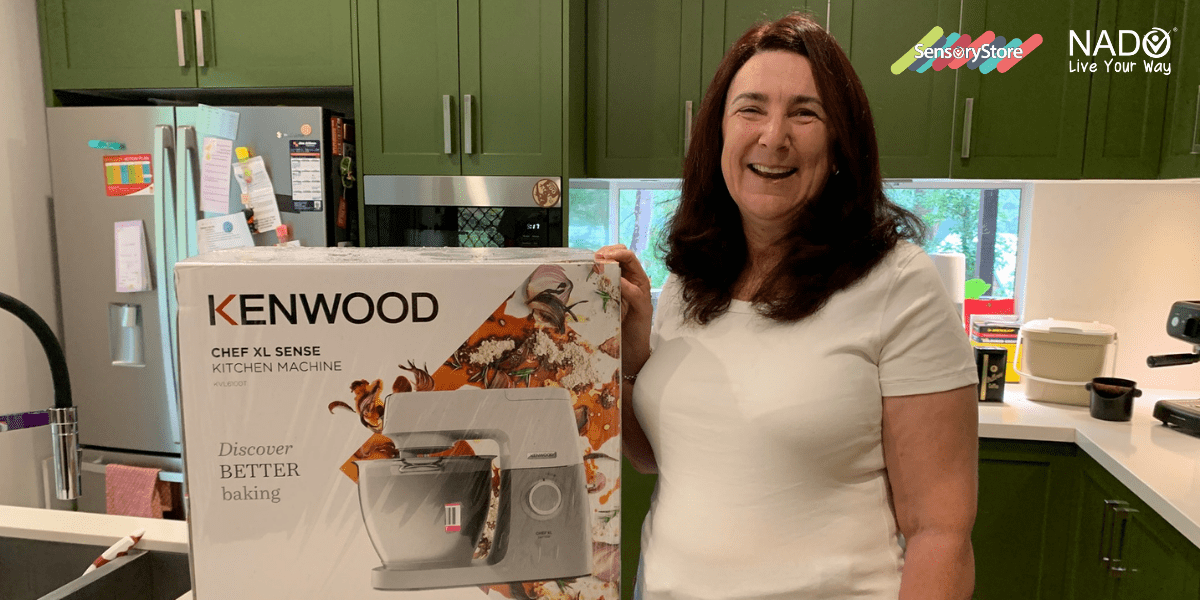 The Sensory Store is a predominately online retail centre that provides quality sensory toys, educational tools and therapy items to assist people of all ages and abilities.
It is owned and operated by NADO (Nepean Disabilities Area Organisation), a registered NDIS Provider that has over 40 years of experience within the disability sector.
Being a not-for-profit organisation, NADO have recently established a "Helping Hand Program" where funds raised through their Sensory Store retail outlet can help the local community.  The Helping Hand Program provides NADO participants an opportunity to purchase a service or product that is not available under Medicare or their current NDIS plan.
These items can range from things that help to support and improve the participant's skills and learning, accessing the community, day to day living or health and well-being. Examples are assistive technology and support products that help to assist in general living.
The two most recent successful applications to receive items from the NADO Sensory Store "Helping Hand Program" were Vanessa and Vishnu.
Vanessa, (pictured above) requested a hands-free standing mixer that helps her day-to-day actions in the kitchen regarding food preparation and also supports her love of baking.
Vishnu, a young man who has a moderate to severe Intellectual disability received a Lifespan Fitness Spin Exercise Bike. This exercise bike will help Vishnu keep fit and healthy, in addition to supporting his gross motor, cognitive, compression and communication skills.
In addition to these items, NADO also works with its relevant community partners to help support and assist all applications to its Helping Hand Program where viable.
Support products that are available for purchase can also be found at the NADO Sensory Store, check out their website today for the full range of products.  Sensory items are particularly beneficial to people who have a disability, are on the Autism spectrum, have developmental delays, intellectual disabilities, sensory processing disorder, ASD, Asperger's or whom have sensitivities to light and sound.