Are you ready to make your next move into independence?
6 Jun 2019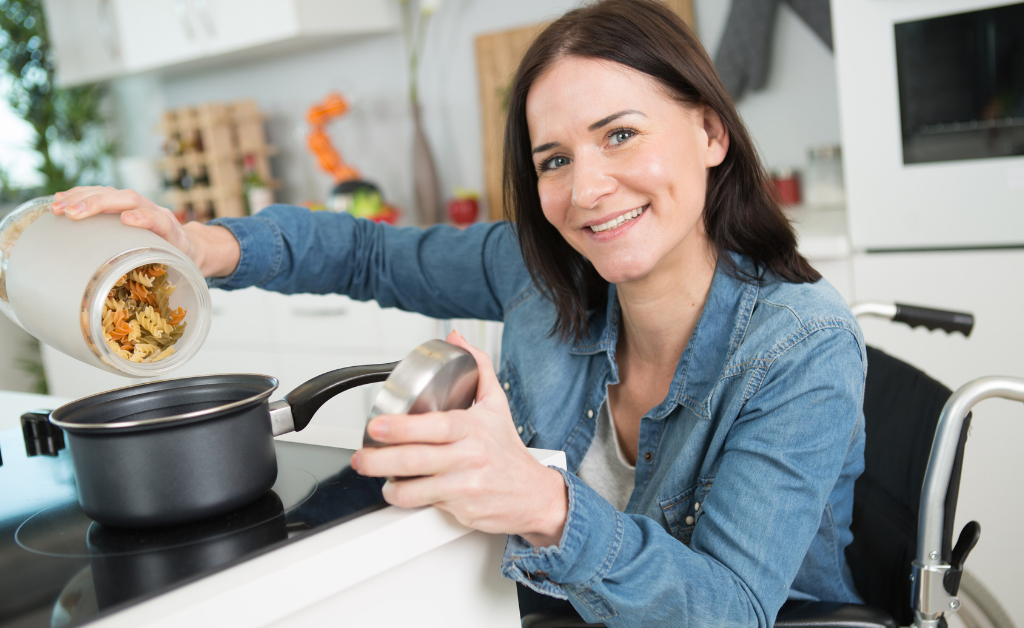 NADO Disability Services is excited to again be offering it's very successful "Up, Up and Away" program for 2019. This program is aimed to provide support and information to both men and women living with a disability to help gain the skill set and knowledge base so that they can live a happy and independent life within the comfort of their own home.
The Up, Up and Away program is a six week intensive Independent Living Skills course provided by NADO that incorporates learning brand new skills – including food preparation, cooking safety, general cleaning, house maintenance, personal security, tenancy information, budgeting and planning – in addition to setting personal goals, adjusting to changes and enhancing communication with others.
Charles O'Reilly, whose daughter Maryanne participated in the 2018 program comments "Our daughter Maryanne attended the Up, Up and Away program run by NADO Disability Services. She learnt some very valuable life education skills which she continues to use in her day–to-day living. Her self-confidence has also improved. I would highly recommend this program".
This program aims to help people to understand their rights and responsibilities and provide the guidance to make the transition into a safe and healthy independent lifestyle. Our program coordinators here at NADO are supportive, patient and each participant will have the opportunity to work through the course at their own individual pace. This course will be available to participants living within the Penrith NSW region.
So if you feel like you are ready to make the next move towards your independence, expression of interest are now open and places are filling fast, just call 1300 738 229, send us an email or visit our program information page.