Activity Ideas for Adults with Disabilities
24 Feb 2022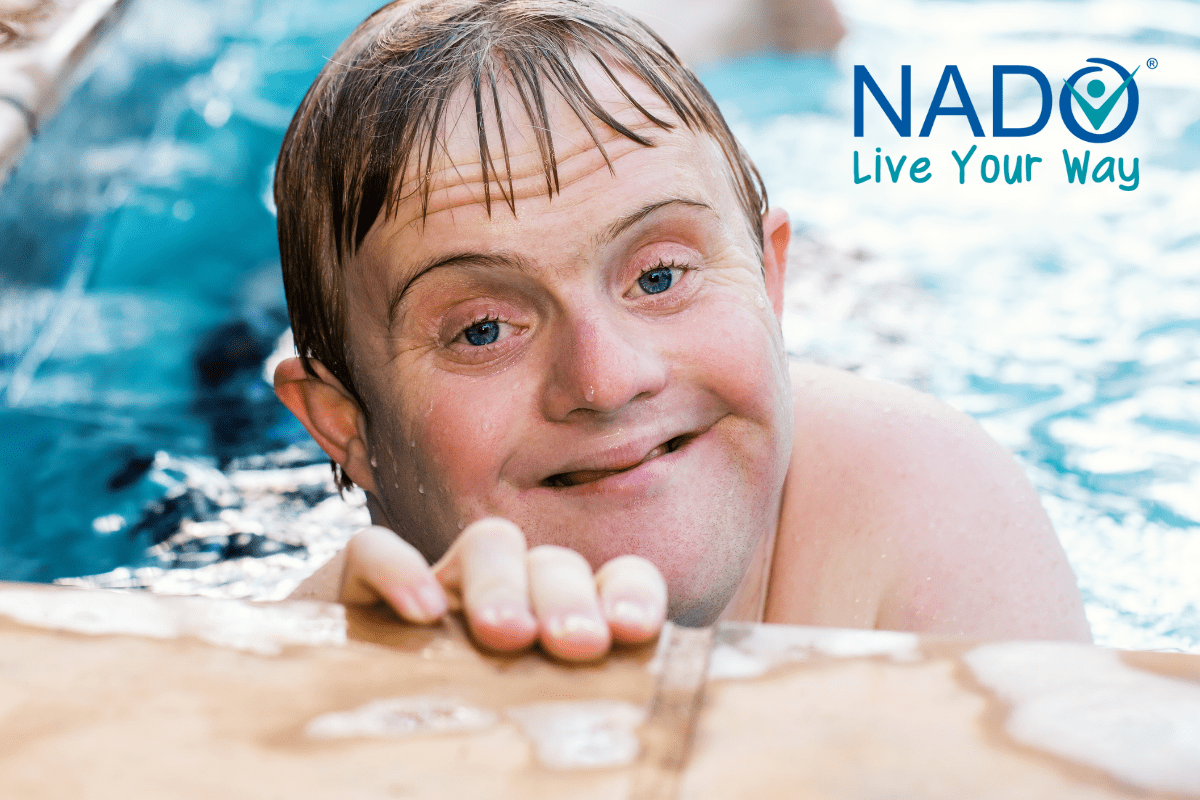 With Autumn fast approaching and covid restrictions easing up, there's never been a better time to get out and about. Whether you enjoy being active, or are looking for some more relaxed outings, there's plenty of different activities for families with special needs that everyone can enjoy. Here's some of our activity ideas for people with disabilities.
Go on a nature walk
Getting out into the sunshine and fresh air can be really beneficial. Nature walks are one of our favourite activities that people of all ages can enjoy, and can be adjusted to suit your preferences. There's some great local walking tracks that individuals and groups can walk along, or you could go to a local park or other outdoor setting for a different experience.
For an extra challenge, create a scavenger hunt to find different birds, insects or trees, or invite an expert along to tell you about the different plants and animals in your local area. Depending on your fitness level and how active you want the walk to be, this can be a great leisurely activity, or you can make it a healthy workout by setting a brisker pace.
Grow your green thumb
If you're interested in getting close to nature at home, gardening is a great autumn activity for individuals and families with special needs. If you're starting out, have fun choosing plants to put in your garden and learn how to dig the soil up and space the plants when you first put them in. Your local garden nursery staff will be able to advise you on the best plants to grow at home and how to look after them.
Once your garden is established, you'll have a whole-season project to water and care for your plants, or you could even opt for planting some vegetables if you want to enjoy a small harvest. If you don't have a garden at home, there may be a community garden you can help with, or a local gardening group to join for a more social aspect to the activity.
Join a fitness class
Fitness classes are a great way to remain active and meet new friends. There's plenty of options available indoors, although lots of classes are starting to utilise parks and outdoor recreational areas at this time of year. Whether you like yoga, obstacle courses, gym sessions or dance, a fitness class is sure to be fun while also keeping you active.
If you want something a little more personal, there are lots of personal trainers and instructors that can work with you 1-on-1 to achieve your goals, while also having fun. A personal fitness class can help you really hone your skills and develop your fitness, while a group class is usually a little more laid back with the opportunity to socialise with others in the class.
Enjoy some water activities
Water play is a great all round activity and is perfect for cooling off and getting fit. Even if you don't want to have a full swim, dipping your toes in the end of the pool and having a chat is a great experience.
If you're not able to go to a pool or swimming facility, you can still have fun with water at home. Get old-school by running through the sprinklers, fill up some water balloons for some laugh-out-loud fun, or even get the water guns going. Whatever your choice, you're sure to end the day feeling refreshed and full of laughter.
Engage your creative side
Creative activities are enjoyable any time of year. Many creative projects can be enhanced by being outside – think about drawing or painting a natural landscape, using leaves to make prints with paint or ink, or simply taking your project outside to work on.
From jewellery making to paper mache, playing with clay to creating with fabric, there's no limit to what you can do with a bit of creative imagination. If you're looking for some guided craft activities, see what group crafts are available, and have a chat to family and friends while you create.
Autumn is a wonderful time to engage in new activities for families with special needs. Whether you're learning something new or going back to an old favourite, Autumn is a really fun time, with lots of great activities that you can enjoy.
If you're looking for fun, social and recreational activities for adults with disability in Western Sydney, NADO have plenty on offer. So whether you're interested in Community Day Programs, Weekend Social Groups, or our NADO Social Club, there's something for everyone. For more information visit the NADO Social and Community Page or contact us today.