Painting Awareness across the Blue Mountains
26 May 2021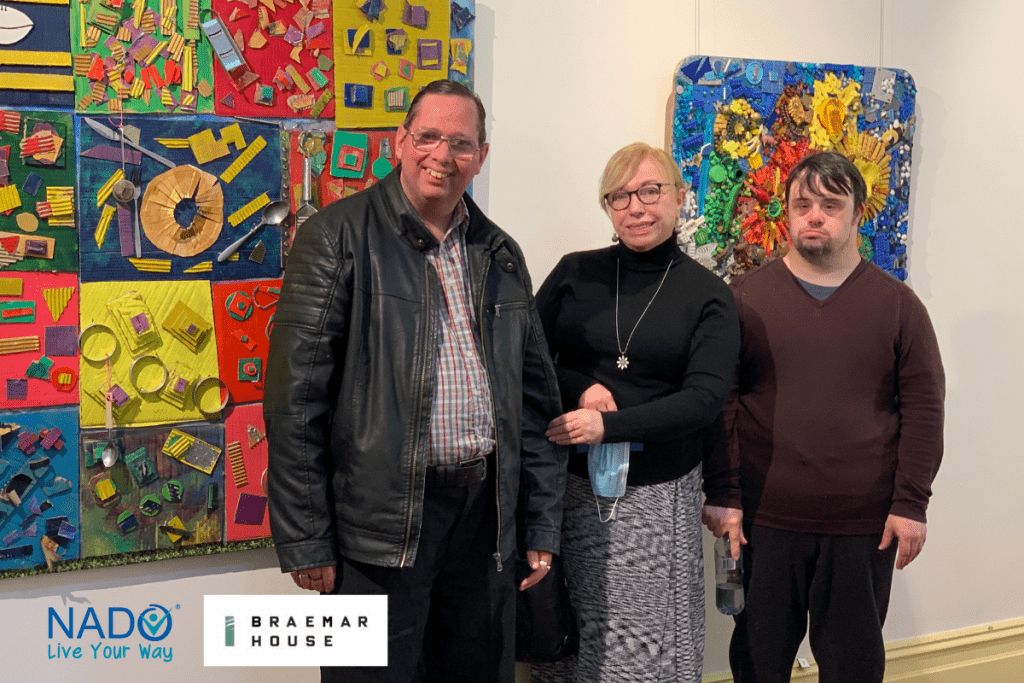 It's no secret that having the opportunity to be creative, whether it be painting, sculpting or using a range of different mediums can be a fulfilling activity – one which can also provide a range of positive outcomes.
However, for people with disability the opportunity to participate in art therapy programs can give a visual voice to both expression and feeling.
On Thursday 13th May, our multi-talented Participants from the Katoomba and Lawson day programs attended their very own Art Exhibition at the historic Braemar Art Gallery in Springwood.
Titled "Shifting Perspectives" the collection of artworks, all of which were created by the talented group of Participants, tell a story of extreme contrasts and images of living in the Blue Mountains.
Suzanne Giordano, NADO Day Program Coordinator quoted "People with disability are often invisible in our community and they, like the rest of us have a story to tell and experiences to share. To have the opportunity to showcase these artworks is a goal that all of our Participants and their family members are extremely proud of and will be a cherished memory. This exhibition provides a great platform for our creative artists to showcase their work, as well as breaking down barriers and creating a more inclusive society for people with disability. "
The "Shifting Perspectives" art exhibition has received bountiful support from the local Blue Mountains community and will be on show to the general public until the 6th June 2021. It is a must see for lovers of local art and a fantastic opportunity to view a collection of creative pieces.
For more information on the programs available for people with disability across both the Nepean and Blue Mountain region, please visit our website.