New Penrith Centre now open for people with disability
24 Jun 2020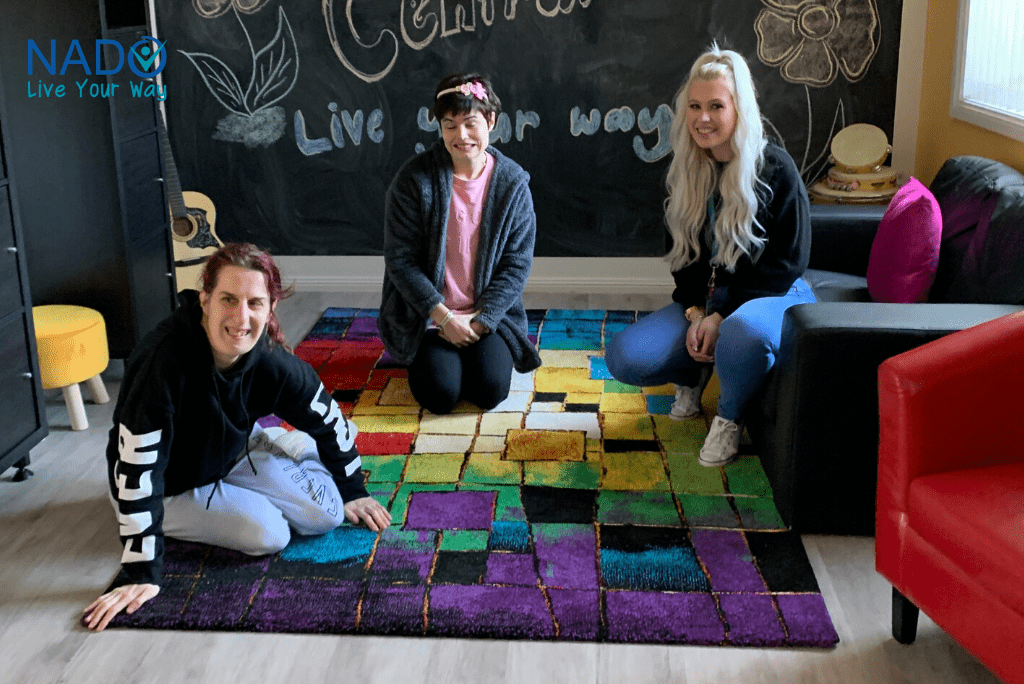 The purpose of day programs is to provide young adults and mature aged people with disability the opportunity to gain living and communication skills as well as to support access to a broad range of social and recreational activities both in-centre and out in the community.
At NADO we provide community day programs across various locations including St Marys, Penrith and the Blue Mountains. We are excited to announce our latest opening of the 'NADO Penrith Central Day Program' conveniently situated in the heart of the CBD in the Nepean region.
The new centre has been re-furbished to provide participants a bright, modern, safe and enjoyable environment in which people can learn new skills, build on social aspects and engage in an assortment of recreational activities.
It boasts features such as a fully accessible spacious bathroom equipped with adult change table and ceiling hoist, where safety, sanitation and hygiene of each individual is always a priority.
The centre also offers an innovative games and entertainment room, with a large screen TV, gaming consoles and a wall size chalk board for colourful day to day artistic self-expression.
Participants will also have the opportunity to increase their tech and software skills via the new desktop computers or mobile tablet technology. Another fantastic feature of the NADO Penrith Central Day Program is the open art and creative space where participants can enjoy painting, drawing and building new craft projects. This spacious area also enables interactive activities such as music, dance, art therapy and meditation to improve general health and well-being.  There is also a "chill out" section where participants can go to relax and wind down.
Outside you will find a quaint gazebo area with large outdoor setting, where participants can mingle, chat and enjoy some fresh air and sunshine.
At NADO, our wide range of group-based day programs are aimed to provide new experiences, learn new skills, meet new friends, increase independence, achieve personal goals – and overall just have a great time as a valued and active member of the community. They can be chosen as part of your NDIS funded plan or as a fee-for-service option.
For more information visit our social and community page or phone 1300 738 229.