Westfield Local Hero helps people with disability
16 Oct 2019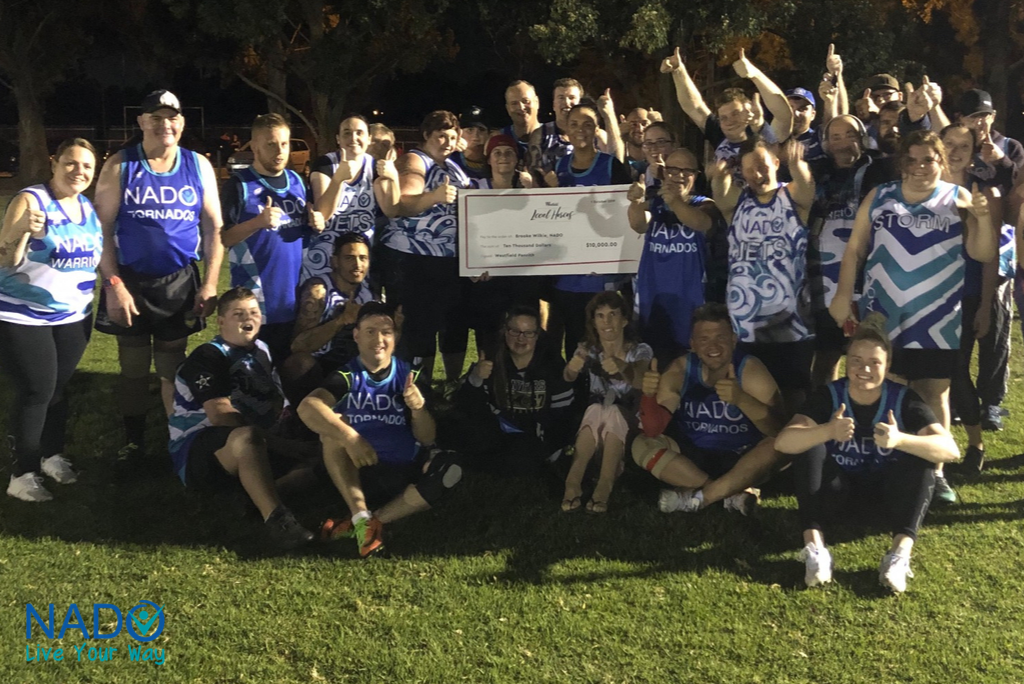 Westfield Local Heroes is a community recognition and grants program, connecting and enriching local communities. Launched in 2018, the program spans 40 trade areas across Australia and New Zealand.
The Local Heroes are nominated and voted for by their communities, with the three top finalists per Westfield centre each awarded a $10,000 grant for their affiliated organisation.
Penrith resident and General Manager of NADO, Brooke Wilkie was recently nominated in this year's Westfield Local Hero award for her commitment in developing and managing the charity's local Touch Football Team. Brooke spent much of her own time setting up the team after realising that many people who loved football were being relegated to the sidelines because of their disabilities.
Through Brooke's devoted support over the past six years, there are now seventy players with disability in the touch football teams, all enjoying an opportunity to experience the joy and tears of winning and losing, in addition to gaining ball skills and learning the importance of teamwork.
Winners of the Westfield Local Heroes have now been announced with Ms Wilkie being one of the three successful local leaders within the community to receive the $10,000 grant. The winners also included Christy Hartlage from the YAWN program and Nicole Celeban from Nepean Therapy Dogs.
Upon hearing the announcement on being a successful award winner, Brooke commented "I'm so flattered and excited to be a local hero, this grant will enable the NADO Touch Football entry into the Nationals and State Cup. The players will be absolutely ecstatic when they hear the news!"
NADO Disability Services would like to congratulate all of the nominees and winners of the Westfield Local Heroes Award 2019 and would like to thank the local community for all of their support.