Appreciation Letter from Ms Cook
18 Sep 2019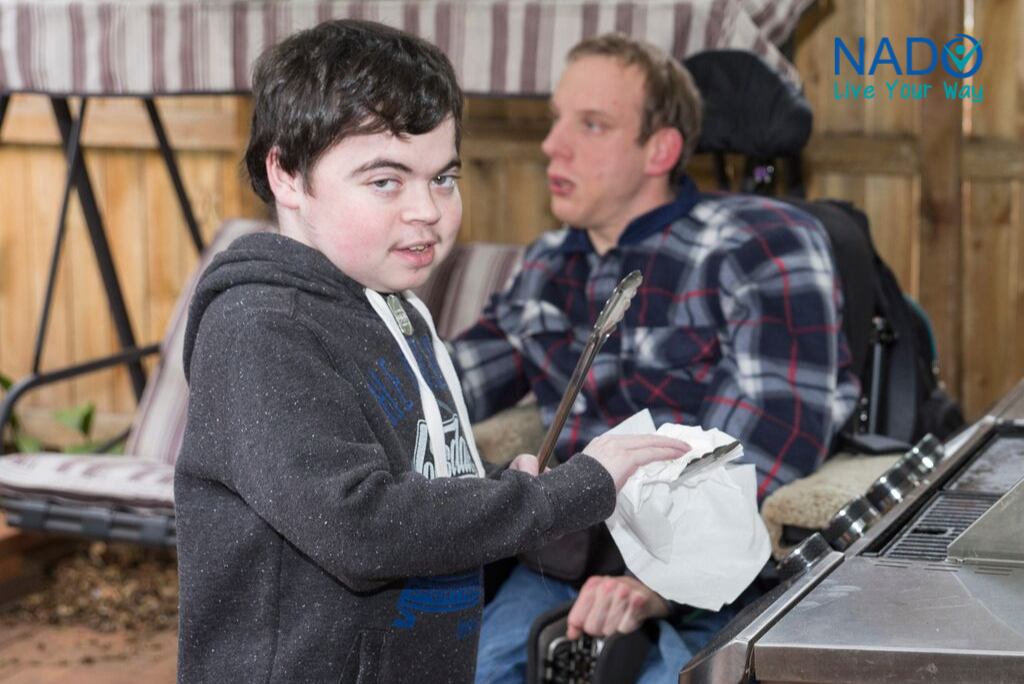 Here at NADO we strive to provide our clients the highest quality of service. This letter from Ms Cook provides insightful feedback regarding her son Adam. We will continue to work with Adam to achieve his goals and dreams.
Appreciation Letter from Ms Cook
I am writing this letter to you to express my deepest gratitude for all that you and your staff have done for my son (Adam Cook) in the short time since starting with NADO.
Adam was previously with another Service Provider who did not provide the services they promised and as a result Adam had become very reclusive and did not want to go out and interact with people.
As you know Adam initially started with NADO two days a week where staff have worked hard with Adam to build up his confidence and have treated Adam with the upmost respect. He is professionally treated as young adult and has never been spoken down to or treated like a child.
As a result, Adam is now leaving our home, going out to various activities (movies, bowling etc) and has been going into the centre at Macquarie St and interacting with the staff and participants. Adam has started to make friends for the first time since leaving school three years ago. This in itself has been amazing to see him come home daily with a big smile and ready to tell us all about what he has done that day but he is now also going out purchasing items for himself and taking ownership making decisions for himself and for paying for them also with his bank card.
This has been a huge step for Adam and one that NADO has facilitated Adam to do. In the past few weeks Adam has now personally decided to increase the number of days he attends NADO and was incredibly proud of himself during the process as he discussed this with Mandy (Team Leader) and signed the paperwork himself without me physically being there to help him. This is another huge accomplishment for Adam.
He has now started to attend the BitsNBites course on a Thursday and staff are working with Adam on Saturdays to help him with his physiotherapy. NADO staff member Alex has really been wonderful and is very proactive with encouraging Adam to complete physio. Alex has also attended one of Adams hospital appointments to gain an understanding of what is required
It is clear to see that all the staff that I have met so far at NADO clearly enjoy their job and enjoy working within the organisation. I would also like to express how impressed I have been personally working with NADO for when I made initial contact with you I was overwhelmed with the welcoming I received from staff.  I have not had a welcome like that ever and it was clear to see how genuine and how much you care about everyone you meet.
I would also like to thank your finance department as I self-manage Adams NDIS fund and receiving statement/invoices on a regular basis is very much appreciated. It makes the management of the fund a lot easier and less time consuming.
This was supposed to be a thank you note which is turning into a long letter. I understand that you may think that all of the above are just part of what you do at NADO however, believe me to find an organisation in the community that follows through with what they agree to is rare and something that I am very grateful for.
Once again please pass on my deepest gratitude to everyone at NADO for making Adams transition so easy and for making him feel welcomed and for all the encouragement and care you provide for him. I look forward to working with you so as to get the best possible outcomes for Adam
Kind Regards,
Fiona Cook
(on behalf of Adam Cook & his family)