NADO 'Christmas in July' Friendship Day Event
24 Jul 2019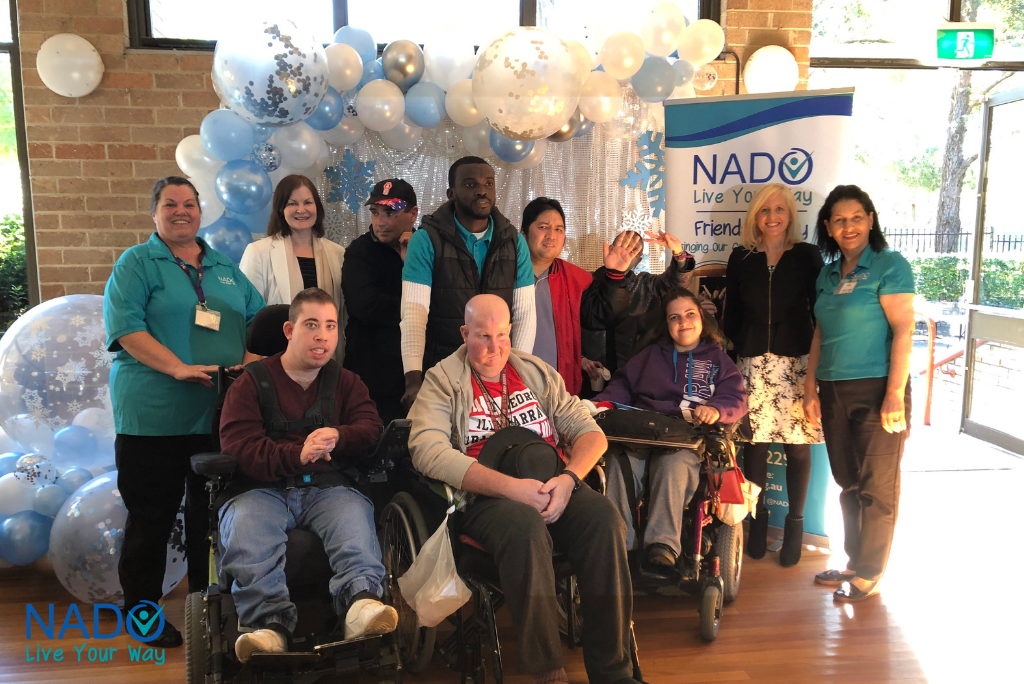 As the saying goes friends really do make the best fun and our most recent "Christmas in July" Friendship Day event was certainly evident of that!
So much fun was had as the participants enjoyed the decorations, lots of dancing, great food and of course spending the day with friends – both old & new. The event attracted over 200 guests including participants, Carers and their families with a special guest appearance of Melissa McIntosh MP, St Marys Fire and Rescue Staff and even featured in The Western Weekender. 
Friendship Day was born from NADO's vision of bringing people together. Not only those with a disability but anyone who needs (or wants) to have a connection. There are many people in the community who are isolated and lonely, those with a disability, those from non-English speaking backgrounds, those from Aboriginal backgrounds and those of the general public.
Our Friendship Day Events provide our participants and guests attending, a safe, fun and enjoyable environment where they can develop new networks and friendships between like-minded services and their participants within the wider community.
From our very first Friendship Day event which only included a handful of people and located at our Macquarie Avenue Centre, it has now grown and strengthened throughout the years to where we must now hire a hall to provide a venue big enough to accommodate all of our attendees.
From such humble beginnings, we now welcome in the vicinity of over 200 people to our gatherings with some organisations attending on a regular basis. We also have had a diverse section of the wider community and business's over the years who have embraced our gatherings and supported us to grow.
Elite Sand and Soil have always shown such amazing support throughout the years at all of our events with additional supporters including  Bondi McDonald's,  The NSW Fire Brigade, Nordoff-Robbins, Cancer Council, The Joan Sutherland Centre, Wangary Aboriginal Services, Grill'd Restaurant, Krispy Kreme, Uniting Staff Penrith and Unity Studio's. Jim Aitkin has also provided ongoing support by supplying us with a BBQ for a nominal fee for which we are very grateful.
It is fabulous for the staff of NADO to see these budding relationships develop and grow, and to see attendees reconnect with old friends and make new ones. Their faces glow with happiness and the hall echoes with song and laughter. It is an amazing social activity to be part of, not only for the participants, but also for the staff, volunteers, and members of the public.
A huge THANK YOU to everyone who makes this event a continual growing success. Stay tuned for our next NADO Friendship Day to be held in October 2019!