Looking for a rewarding Career in the Disability Sector?
23 May 2019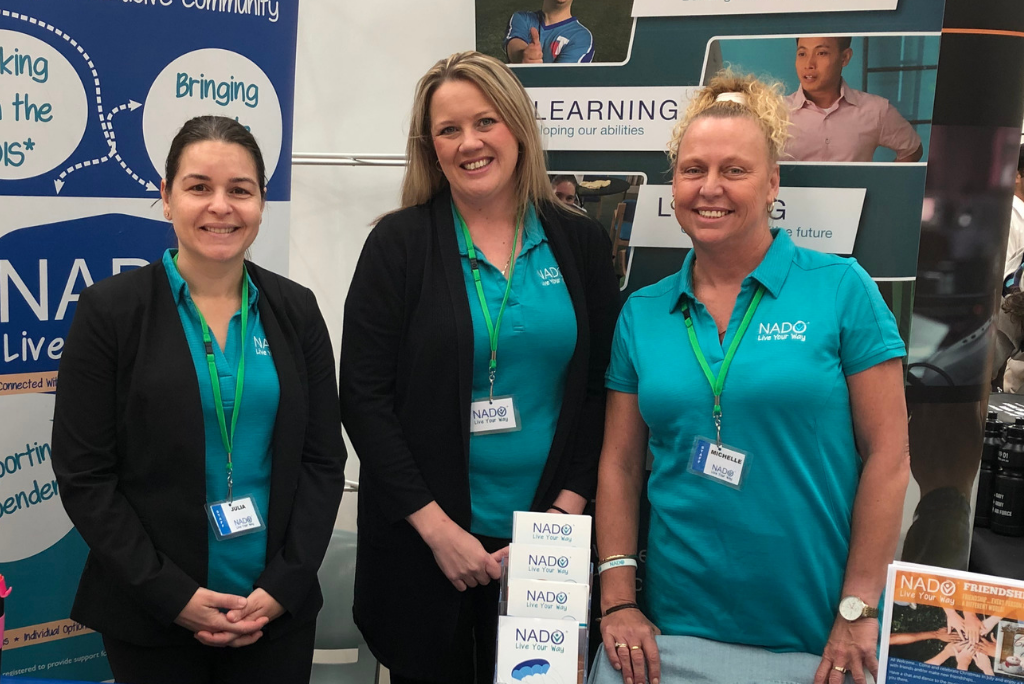 Are you a school leaver thinking about what kind of career you'd like to pursue? Or maybe you're just after a change from your current role. Whatever you're positioning, a career within the disability sector can be a rewarding and fulfilling option.
NADO Disability Services is a not for profit organisation located in the Nepean region of Western Sydney that offers a range of professional long term career opportunities for people across all ages, genders and cultural diversities. There is a range of entry points available to match your life experience, skills, interests and qualifications.
A career in Disability generally suits people with good communication and relationship building skills, in addition  the willingness for continual development and learning. Some benefits of working within the Disability sector is feeling accomplished when you have had the opportunity to help a participant reach their goals, work life balance, flexibility, work locally, salary packaging and opportunities to grow, learn and flourish.
Here at NADO, our aim is to build an honest and collaborative culture where our employees are consistently valued and provided opportunities to help to diversify and develop their skill sets. We employ people who have the best interest of our participants at heart, who are passionate about making a difference in a person's life, and who are dedicated, committed and loyal.
Staff member and support coordinator, Suzanne Giordano comments "I love the challenge of helping someone living with a disability to be happy, gain confidence and make progress. To me, it is a privilege and an honour to work with the participants and help them reach their full potential. It's a pursuit that is meaningful, fulfilling, highly enjoyable and lots of fun!".
When you choose a career with NADO, you'll also receive a range of employee benefits including the NADO VIP Card that gives you access to discounts and promotions offered by local businesses. We also offer salary packaging, which means paying less tax and increasing your take-home pay.
There are a range of full time, part time and casual positions here at NADO to suit all lifestyles, so keep an eye on our careers webpage for more information and upcoming position details. Alternatively, you can also contact us and our team and they will be in contact when a suitable opportunity becomes available.