NADO Easter School Holiday Program
30 Apr 2019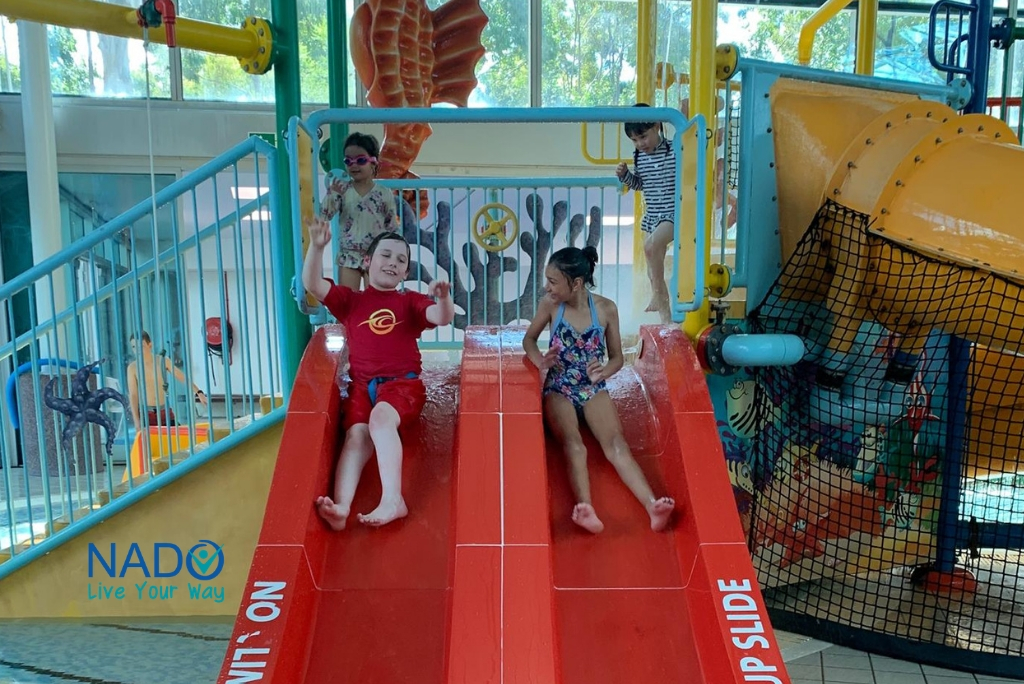 Our most recent School Holiday program throughout the Easter period provided our staff and our youngest NADO participant's lots of joy and fun filled memories! From cooling down and splashing around in the water playground at Sydney Olympic Aquatic Park , to visiting the cinema and watching the awesome new LEGO 2 Movie, the kids all enjoyed getting out and about to beat the school holiday boredom.
But the fun didn't stop there as the Easter Bunny had made a visit and there was Easter Egg Hunting to be done with many chocolate eggs and goodies being found by the children. This was followed by arts and crafts events where our junior participants had the opportunity to create some amazing and colourful pieces of art!
Our little adventurers also had a day out at the Burns Outdoor Obstacle Training in Bringelly, where children are encouraged to use there ninja skills to jump, climb, balance, run and swing their way around the course.
NADO Client Engagement Co-ordinator Amy Hudson commented "the kids had an awesome time, I'm not too sure what their favorite activity was as there was so much fun to be had throughout the two weeks from visiting aquatic parks, to baking, to seeing a movie, to going to the Sydney Family Show and LOTS more activities we did over this period! Our school holiday programs are aimed at children where they are supported to play games, participate in team sports, make new friends, be creative, go on outings and just generally have a wonderful time!".
NADO is a child safe, child friendly provider and prides itself on providing a range of supported fun, entertaining and enjoyable activities across its school holidays programs to children aged from 7 to 17 years of age that are living with a disability across the Penrith, Hawkesbury, Blacktown and Blue Mountain areas.
For more information about NADO Disability Services Kids and Teens community programs call our friendly team on 1300 738 229 or visit https://nado.org.au/services/teens-kids/