NADO VIP Business Partner
By becoming a NADO VIP Business Partner, you will provide people with disability, their families, carers, staff and volunteers the opportunity to access local promotions and discounts, offering "a little extra" to our growing community.
With 1000+ members and the launch of our Mobile App, there is no better time to join and promote your business.
You can join and pay for your Annual Fee only, OR upgrade to include 12 push notifications throughout the year – a great way to reach potential customers.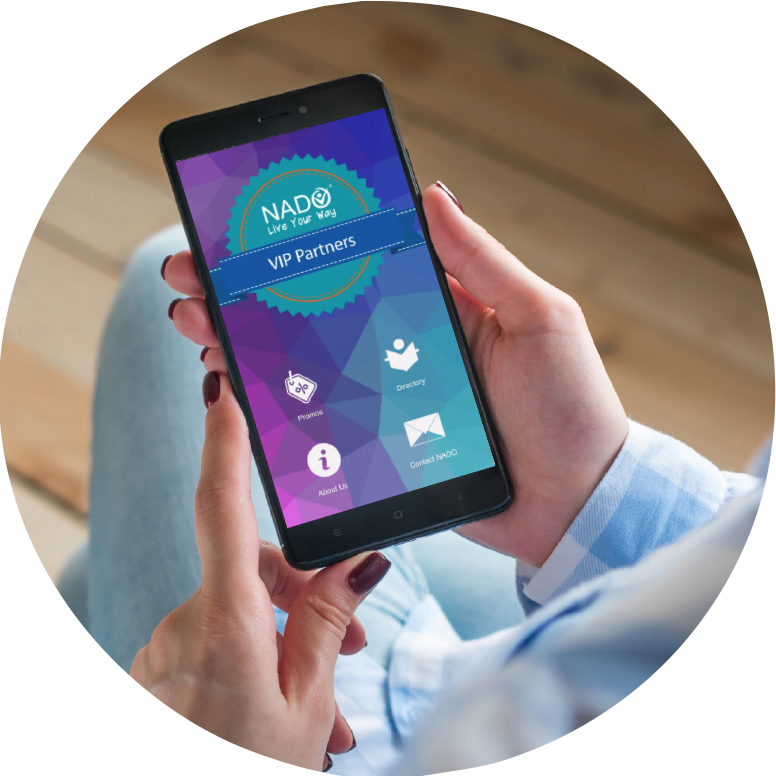 Benefits of becoming a VIP Business Partner
*Minimum one week notice required to update offer. **Minimum one week notice required to allow setup schedule to promote. Push notifications to be used within a 12 month period only.
Yes! I would like to become a NADO VIP Partner
If you would like to find out more about how your business can help us make a positive difference to the lives of people with a disability, please submit your details below and we will be in touch!
Alternatively, please contact Linda Wilson – Community Engagement & Sponsorship Manager on 1300 738 229 or email [email protected]
Find out more
If you would like more information about any of our services, please contact us today.