Positive Behaviour Support for People with Disability
27 Jul 2021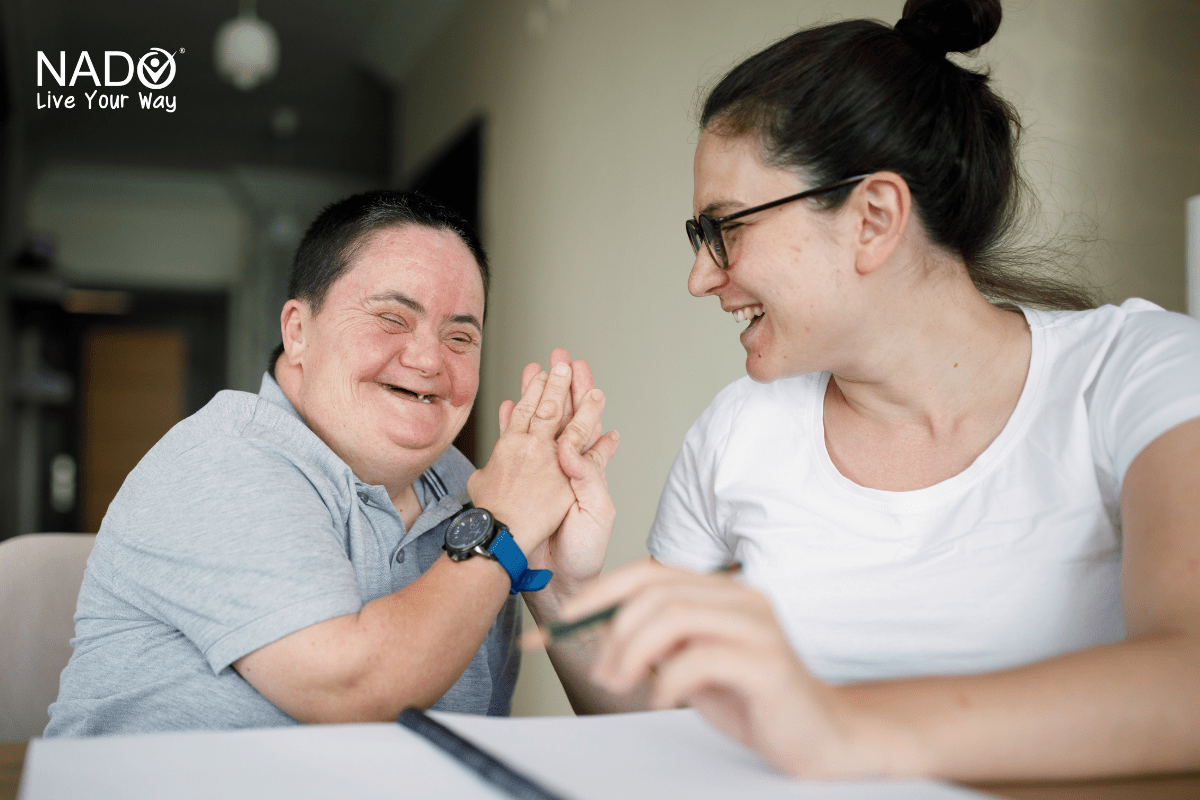 What is Positive Behaviour Support? 
Positive Behaviour Support (PBS) is an evidence-based approach to effectively manage challenging or problem behaviours and support the person displaying them. The overarching aim of PBS is to work on individual goals and ultimately increase the quality of life of our clients. It is a person-centred approach that looks at the individual as a whole.
How can Positive Behaviour Support help?
Positive Behaviour Support works to find and equip individuals with the skills needed to communicate their needs, wants and independence without needing to rely on challenging behaviours, hence leading to reduced behaviours.
Behaviour Support Practitioners also build skills with families, carers and key stake holders so they can modify the environment or behaviour consequence to support the participant.
How does it work? 
A qualified Behaviour Support Practitioner will work with the individual, their families, and support team to assess behaviours of concern and develop a plan with them.
This plan will address:
Personal values, strengths and goals
Any behaviour that is a challenge for the individual or their team
Positive behaviours and skills required to meet goals
Finding new ways to address needs without relying on problem behaviours.
Ways of measuring individual goals
What can Behaviour Support provide?
Behaviour Support Plans (Interim & Comprehensive)
Functional Behaviour Assessments
Behaviour Plan Implementation
Training of staff / family/ carers
Skill Building
Restrictive practices consulting and training
GP/ specialist liaison
Telehealth
What are the steps involved?
Initial Consultation
Development of Behaviour Support Plan with ongoing consultation
Implementation, skill building and training
Review and modify as required

Is NADO registered with NDIS for Behaviour Support?
Yes, NADO is an NDIS registered provider and all qualified practitioners meet the NDIS Quality and Safeguard Commission standards for best practice in behaviour support.
Tehy can provide behaviour support services to any individual aged 7 years and above. Our practitioners are experienced with helping individuals with varying psychosocial disabilities and complex health conditions.
How can I get started?
Learn more about about Allied Health Team who can provide more information on Behaviour Support or Contact NADO today.