Understanding Positive Behaviour Support
29 Sep 2020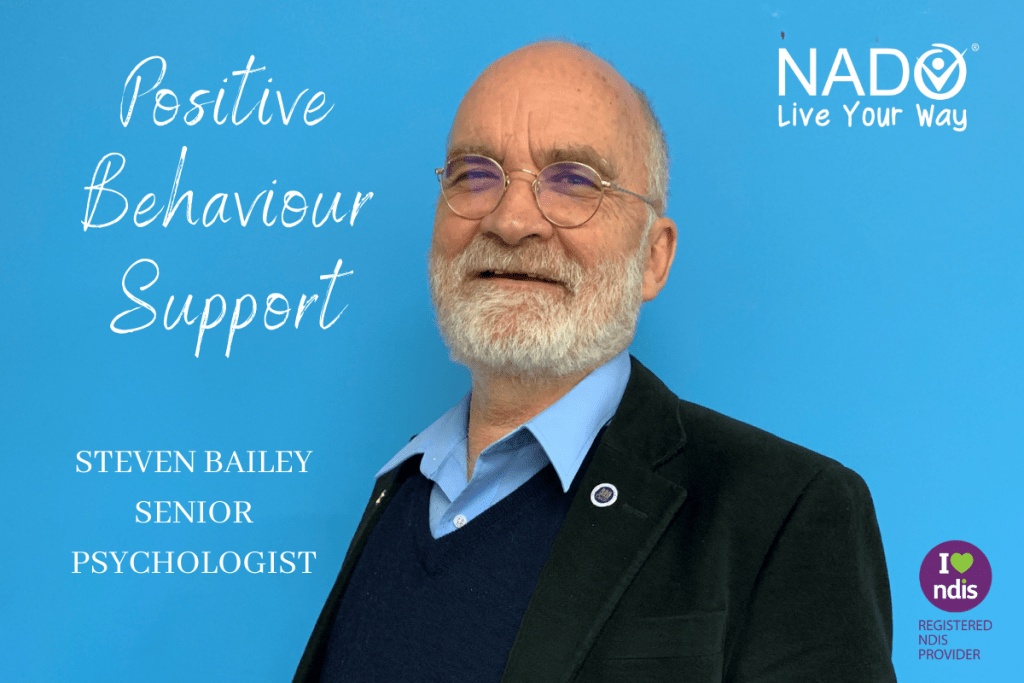 Positive behaviour support is an evidence-based approach that supports a person with an intellectual disability who may have challenging behaviours of concern.
Behaviour of concern or challenging behaviour' is a behaviour that puts the physical safety of people at risk or that causes difficulties and reduces the person's quality of life.
Behaviour is called 'challenging' because it challenges the people who support the person and prompts them to learn why it is happening and then work together to find a solution.
Positive behaviour support helps people with challenging behaviours learn new adaptive coping strategies and behaviours.
What is a behaviour support plan?
Steve Bailey, Senior Psychologist for the NADO Allied Health Team comments "First and foremost, a behaviour support plan's main purpose is to improve a person's quality of life. They are created to make it more interesting, more varied and much happier – because we find that when people are doing the things they enjoy – they then have things to look forward to, and so we see less challenging behaviour"
Positive behaviour support plans are about using people's strengths and building on the things that they are good at so that they can achieve their dreams and aspirations.
How are behaviour support plans developed?
One of the first things looked at when developing a behaviour support plan is the physical and social environment of the person and ways in which stress and negatives can be removed.  Humans are creatures of habit who appreciate routine, and something simple that a plan includes is to make things more predictable.  Increasing routine and consistency is often the first step in reducing behaviours of concern.
Part of looking at the physical and social environment is to always gather information (baseline data) directly from the participant, their family and the services they are working with to learn more about the why and how of the behaviour.
What happens next?
After the baseline data and observations have been completed, the behaviour support specialist will develop a plan tailored to the individual's unique needs.  Once the plan has been implemented, further follow up is required to ensure its effectiveness and fine tune it to the physical and social environments.
Looking for more information?
For more information on positive behaviour support, watch our info-video featuring Steven Bailey, Senior Psychologist for the NADO Allied Health team.
Nepean Area Disabilities Organisation (NADO) is a registered NDIS provider and specialises in helping people who have an intellectual disability with their individual requirements.
For more information contact NADO today or call 1300 738 229.